Imperial Irrigation District Residential Rebates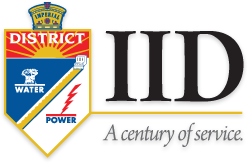 About the Energy Rewards Program
The Energy Rewards Program is applicable only for IID customers within the district's service area. The program offers rebates to all customers for the purchase of qualifying energy efficiency products and services. The Energy Rewards Program rebates are paid by check directly to the customer or to a qualified third-party payee designated by the customer. Qualifying products or services must be purchased, installed/rendered between January 1, 2019, and December 31, 2019, and rebate applications must be submitted within 90 days of the purchase date or by December 31, 2019, whichever occurs first.
Customers interested in applying for an Energy Rewards Rebate from IID, to replace their HVAC unit or have attic insulation installed, are required to work with a contractor from the Participating Contractors List. Best In the West Air Conditioning & Heating is proud to be a participating contractor for Coachella Valley residents. If you'd like to find out more, please contact Best In the West Air Conditioning & Heating to discuss your options and how we can help you receive a rebate.
Interested in details?